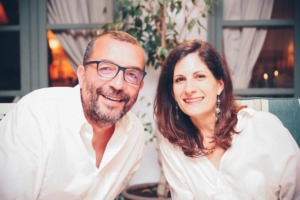 Frédéric Sola, born in Casablanca, discovered his love for Fez in 2003. He fell under the charm of the medieval atmosphere as well as the architecture. He quickly bought a riad that would become the Riad Laaroussa, www.riad-laaroussa.com.
In 2007 he created Fez Real Estate with the mission of selling and restoring old houses in the medina of Fez.
Fred is joined by his wife, Cathy Bellafronto, who brings experience in project management and a passion for traditional architecture and the authentic medina way of life. Fred and Cathy, a French-American couple, have made their home in the medina.
They bring together a network of agents and proven professionals as needed for each project.